What Is The Best Method To Start Learning The Blues? - Youtube Guitar Lessons Of Course
Really, this is the most common thing that concerns students. How do we begin to discover the best ways to play acoustic blues guitar? Probably the very first guitar style to appear from the delta was bottleneck guitar, as performed by Johnny Shines, Son House and Robert L Johnson - apart from many other amateur guitar players who played just for fun, or at private parties.
BLUES GUITAR LESSONS ON YOU TUBE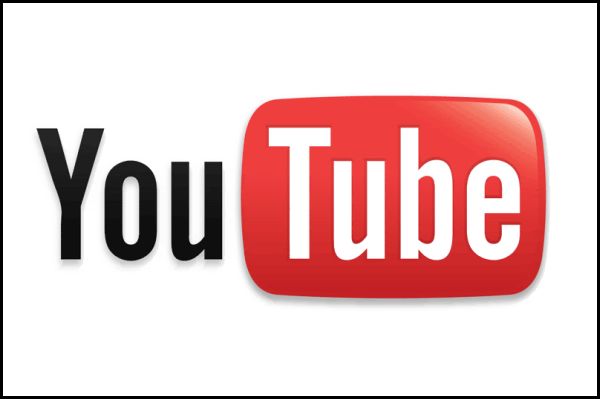 However, I do not suggest starting with bottleneck, despite the fact that it's an easy and bluesy kind of technique. Youtube has numerous beginner guitar lessons for playing slide and bottleneck. A fundamental blues in the key of E has a lot going for it. For instance, the 3 fundamental chords, E, A and B7 provide a superb basis for exploring the blues style in a simple chord structure. Do not try to add elegant inversions, lick or fancy riffs, just adhere to the standard chords for beginners - it can create a fantastic sound! Simply strumming the E chord on a good guitar with classy basses right away puts us in the Mississippi Delta state of mind!
Numerous players make use of the monotonic thumb style of playing, which is where the picking thumb srikes the bass E in a regular way, creating an appealing and emotional 'thudding' noise which sounds a bit like a drum beat. And yet, even with such an easy-to-execute strike such as this, there are subtleties and other things to explore and master. For instance, if you struck the Bass E string with your thumb and let it ring, the noise will sustain and provide a harmonic balance counterpoint to any treble melody your fingers pick.
Doc Watson Guitar Lesson On Youtube - Deep River Blues.
Doc Watson wasn't a blues guitar player and primarily flat-picked his guitar with a plastic plectrum. Nevertheless his '
Travis
' finger picking strategy was extremely unique and tricky to copy - let's have a look in the video I posted below from
my Youtube Channel
...
On the other hand, if you drop the palm of your hand onto the string right after you strike it, the noise will be clipped or damped, and choked off. It seems like a drum effect and many artists (Broonzy, Johnny Shines, Mance Lipscombe) utilized this to wonderful effect.
In order for you to take the right path to discovering new blues guitar methods, you may begin by discovering and practicing duplicating blues riffs and basic chord groups. When you get the fundamentals for those 2 elements, and end up being comfy with your hand motions, you'll be much better placed to approach the different techniques of fingerpicking blues music together with the varied ways of presenting this reat music. It's generally suggested to begin by identifying and learning the fundamental chords and fingerstyle patterns before advancing slowly to creating your own style.
As a novice starting to explore picking blues guitar, simply get your guitar, get on over to the wolrd wide web and search Google or othe rsearch engine for some Youtube guitar lessons of whichever style you fancy. Utilize this universal streamed video media to teach youself the fundamentals of how to play blues guitar If you use these lessons and have a genuine desire to play and practice blues guitar, it's just a matter of time before you'll be playing the blues you adore.
A big bonus offer of opting for guitar tuition by viewing video lessons is that it is a lot more economical when compared to a personal live class. As viewing Youtube videos is totally free, it's a 'no contest' if you're a beginner, to start by viewing videos there. The only thing you don't have is guitar tabs, which you can discover in other places on the net, no problem!
To make things much easier to absorb, take a look at You Tube guitar lessons with a slow teaching pace and good basic instructions. This will make it more comfy to take on vital fundamental techniques by observing slow motion close up clips of the right an left hand positions, and in this way you'll get an excellent feel for the important basics. Watching genuine blues guitarists teaching on YouTube will help you discover the genuine picking methods used by the classic blues guys in a quick and efficient way. Many enthusiasts have discovered the old singing techniques and picking patterns making use of these streamed lessons.
For most newbies looking to learn blues guitar techniques, watching a video can be nearly as good as a live instructor. You might even choose to follow streamed video lessons rather than taking a class as lessons on net can be be seen 24 hours a day, 7 days a week, so you cansee a video whenever it's practical for you, and not fit into the schedule of an instructor.
When looking for YouTube blues guitar lessons try to find video lessons that have close ups demonstrating both hands, which helps to prevent confusion about which strings and stresses are used. The videos likewise should contain clear descriptions, slow-motion presentations and performance at real performance speed.
In my own courses, I suggest 2 tunes by Lightnin' Hopkins - Baby Please Do not Go and Woman Called Mary to start your study of the blues. They are both in E and utilize the monotonic bass thumb strike, however the rate and technique is slightly different. In some phrases Hopkins lets the bass E ring out (especially when he's playing a riff on the treble strings high up the fret board) and often he damps the bass strings in a percussive way, setting a beat. He likewise doubles up on the pace, producing an effect that he called a 'heart beat', which had an emotional pull on the feelings of his audience.
CONNECT TO SOME OF MY YOUTUBE VIDEOS ON MY CHANNEL: