The Georgia Blues Guitar Style On 12 String Guitar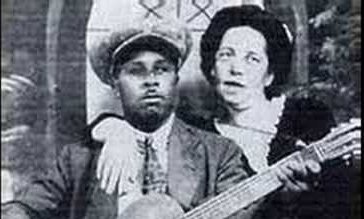 The King of Georgia Blues", William Samuel McTier was born in Thomson, Georgia, in 1898. Blind Willie was taught at schools for the blind, where he learnt how to play harmonica and accordion in addition to discovering, composing, and notating music in Braille. Right after finding learning guitar, he took up the 12 string variety, preferring it for its volume. He left home in the 1920s to take up the life of a "songster," playing throughout Georgia and getting all the way up to New York.
He took regular trips and traveled widely in the inter-war years, adopting pseudonyms for his various tape-recording agreements. McTell's distinctive sounds captured the ear of John Lomax.
An informed man with a razor sharp wit and a spiritual mind, an eager ear, and a sleek golden tongue-- Bob Dylan was right when he sang "No one can sing the blues like Blind Willie McTell."
With his twelve-string guitar on his back,
Blind Willie McTell moved from Maine to Missouri and clear across the Mississippi River. He might wander through the New York City train system in the dark without any misgivings. The man who's been called 'the human jukebox' found almost every musical style in his repertoire this way, along with various ways of playing them.
Blind Willie McTell was more than simply the King of Georgia Blues, he funneled the musical needs of the Nation. He saw more of the nation than the majority of guys ever see. The breadth of his percussive musical style and lyrical intricacy show the variety of experiences that are quintessentially American.
Lomax
, the famous folklorist and ethnomusicologist tape-recorded McTell in his 1940 sessions for the Library of Congress, for which Blind Willie was compensated just $10. Blind Willie is significant as he was among the only pre-war blues men to continue his profession through out and after the war. Hitching around Georgia with his pal Curley Weaver, McTell recorded almost all the time up till his death in 1959 - just a couple of years prior to the Folk/Blues revival that would cause a number of his contemporaries to become household names. His life and music surrounds us still. Blind Willie's 1928 B-side work of art Statesboro Blues is known byAllman
Brothers fans as one of their earliest signature tunes.
McTell's pseudonym "Georgia Sam's" song opens Dylan's Highway 61, who naturally, penned a terrible eponymous ode to Blind Willie and the world he resided in, which is readily available on the bootleg tapes. Walk over to the corner of Luckie and Cone streets in downtown Atlanta and you will not discover much today, simply a car park, a parking lot and a corner store. Back in 1940, when the Tabernacle down on Luckie Street was still the Third Baptist Church, John and Ruby Lomax were residing at the Robert Fulton Hotel, a hulking mass of red brick that overlooked that street corner.
Late one afternoon during their stay, Ruby saw a blind black man playing a 12-string guitar in front of a Pig 'n Whistle barbecue base on Ponce de Leon Avenue. He accepted their invite to record a couple of tunes for the Library of Congress archive, on the condition that he was paid a dollar plus taxi fare. In his notes about the day, Lomax would write," He sang some fascinating blues. His guitar picking was outstanding.
Acoustic Travelers (Jim Bruce and Ken Mayall) Play 'Statesboro' Blues' by Willie McTell
Article Extract Below:
Blind Willie McTell's music is characterized by his clear voice and twelve-string finger picking technique. His crisp, clean guitar lines intertwine with and underline his lyrics. Through his repertoire McTell was able to cater to a wide audience, being adept at playing blues, ragtime, gospel, pop, and country material. While none of his records was a hit, he was able to record prolifically by creating a different pseudonym for each recording scout he encountered.

William Samuel McTell was born on May 5,1901 in Thompson, Georgia. Despite lifelong blindness McTell knew his way around several major cities, including New York City's subway system, and could distinguish between different denominations of bank notes. There was some confusion over his surname; some sources claimed his real name was "McTear" but a teacher at a blind school he attended inadvertently changed it to "McTell", misunderstanding Willie's diction. However, in a 1977 interview, his wife Kate McTell said that somebody on his father's side of the family disguised their name because they were "big whiskey still people."

Blind Willie McTell learned the guitar from his mother during his early teens. Through his teenage years and early twenties he played in various touring carnivals and shows, including the John Roberts Plantation Show. During this time he also attended various schools for the blind in New York and Georgia where he learned to read Braille. He recorded his first sides for the Victor company in 1927 in Atlanta. These would be the first of many recordings by McTell under various names.

Recorded Prolifically Under Many Names

During the late twenties and thirties, McTell appeared before every recording scout who came to Atlanta with his guitar and a new persona. He recorded as "Blind Sammie" for Columbia, "Georgia Bill" for OKeh, "Red Hot Willie Glaze" for Bluebird, and "Blind Willie" for Vocalion. He also recorded and interviewed with John and Alan Lomax for the Library of Congress in 1940, but that session remained unreleased because the Lomax-es didn't care for McTell's style. Most of Willie's records were solo vocal numbers with his own guitar accompaniment; he also recorded with Curly Weaver, Buddy Moss, and Ruth Day.

Blind Willie McTell married Ruth Kate Williams in 1934. Willie traveled constantly, while Kate stayed home pursuing a career as an army nurse. In a 1977 interview, Kate McTell recalled Willie's response when she asked why he traveled so frequently, "He said 'Baby, I was born a rambler. I'm gonna ramble until I die, but I'm preparing you to live after I'm gone'. He sure did.
The blind guitarist consumed a great deal of corn bourbon over the next number of years, playing tunes for parties at barbecue joints and for house parties. He taped a couple of more times however never ever made any money from it. Sitting next to a tree in Milledgeville while eating barbecue ribs, he suffered a deadly stroke. On a Sunday early morning in August 1959, he was buried under a gravestone with the incorrect name not far from where he was born in Thompson, Ga. None of his recordings remained in print.
About a 20 years later on in 1971, the exact same year the Robert Fulton Hotel was leveled to the ground, the Allman Brothers opened a sold-out performance at the Fillmore East with
a tune called" Statesboro Blues," composed by a blind black guy from Georgia that no one had heard of. His name was Blind Willie McTell. 10 years prior to Blind Willie passed away, Michael Gray was born over the ocean in the town of Bromborough, England. He made his living writing about music, most significantly the hugely successful Bob Dylan
In 1998, Gray initially took a trip from his house in France to Thompson, trying to find traces of McTell and his household." He seemed to him a mysterious character in a mystical setting. What little was learnt about him drew him into the backwoods of rural Georgia. After years of research study, bus riding, and door knocking, Gray put together the conclusive book on McTell. 'Hand Me My Traveling Shoes' is absolutely nothing if not bewilderingly thorough.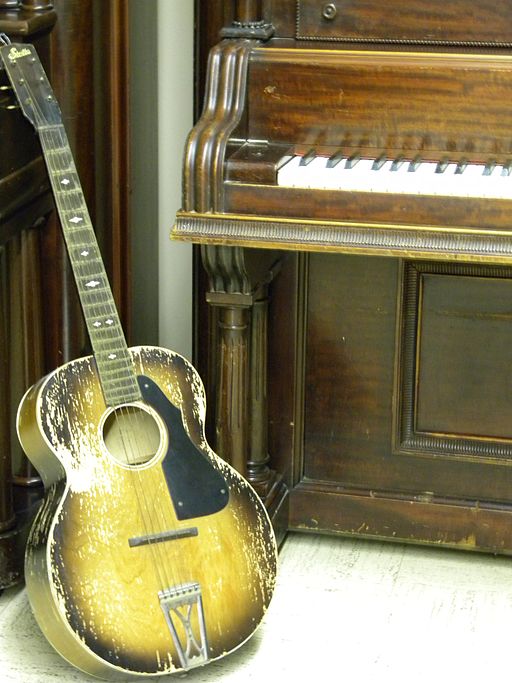 Gray dedicates the very first 100 pages locating genealogical information and historic content before even moving on to McTell's birth. Gray files his "story of getting the story " with an outsider's eye for information, typically in wonder of the South as much as he discovers himself annoyed with it. The expansion of junk food outlets along the back-roads is especially tough for him." The social concept of supper as a genuine meal, naturally accompanied by glasses of wine - this basic non-luxury, this day-to-day mark of civilisation - appears absolutely missing from North American awareness beyond the cities, as if they've had a social and cooking lobotomy and haven't discovered such rudimentary concepts." When he isn't actively grumbling, however, Gray has a propensity for pulling acurate history from the dust.
McTell's genealogy is traced back to Warren County in the 18th century. Working forward from McTell's white great-grandfather, Kendall McTyeire, Gray weaves a well-spun history of slavery, civil war, restoration, and lynching to provide a context to the" time and location, the world, into which Willie McTell was born. "As it ends up, McTell's life does not show the stories typically outlined blues artists." He didn't lose his sight in a jook-joint brawl, or hopping a freight train. He didn't get away into music from behind a mule rake in the Delta. He didn't pass away strongly or young, " Gray composes. McTell was born blind.
After his official education, McTell went on to tape a wealth of records in the blues prime time, cutting 78s for Decca, Victor and Vocalion, to name a few. One record," Statesboro Blues," was a small success, offering a little bit more than 4,000 copies in its time.